August 18, 1969, fifty-two years ago today, I was supposed to be at the Woodstock Festival in upstate New York with my buddies. But instead on that sultry mid-summer morning, I was in Brooklyn, where I took my first military steps on the way to Vietnam.
August 18,1969, was the last day of the Woodstock "Peace and Music" festival in upstate New York. I was supposed to be there with my buddies Charlie Boy and Vinny. But I never made it. Instead, on that sultry mid-summer morning, I was at Ft. Hamilton, a languid, postage stamp of an Army base in the shadow of the Verrazano Bridge in Brooklyn, NY. It was church quiet on the base, befitting its role as a military chaplain school. But Ft. Hamilton was no pastoral refuge to me that morning. A major induction point for Army draftees, this was the scene of my military debut— fifty-two years ago today.
Big brother Frank dropped me off on his way to work in Manhattan. As he drove, I observed with inner pride Frank's slender hands gliding over the highly polished steering wheel of his Buick Riviera—a gleaming 5-year old classic we called the White Whale. I was nuts about that damned car even more than Frank was. Each week that summer, I painstakingly cleaned and shined the Riviera down to Q-tip detail, merely to earn the privilege of driving it every now and again. On Friday afternoons, I'd set up a transistor radio in our driveway, chill six cans of Carlton Black Label beer, and gather up a sleeve of saltine crackers and a hunk of cheddar cheese to munch on. I'd then proceed to make sweet, sudsy love to the Riviera for nearly three hours with an elephant-ear sponge, Simonize paste wax, a damp chamois cloth and an aerosol can of Lemon Pledge. About the time I rinsed the blue Brillo soap off the super-wide gangster whitewall tires, Frank returned home from his TV-producer job at CBS. He'd inspect my work and flip me a couple of singles. Most times, if I wasn't too tipsy, he'd let me take the Whale for a spin.
Frank and I shared a bedroom in our parents' modest two-family home in the Gravesend section of Brooklyn. I doted on everything in his life, from his love of Beach Boys music to his fetish for shopping the one-of-a-kind rack at Bloomingdale's department store. I was flattered whenever Frank had the time and inclination to talk to me, nearly 6 years his junior. I'd often adopt jokes and anecdotes he'd share with me that spoke of life beyond our insular Brooklyn neighborhood and Italian-American family. I'd pass these on to my friends as if they were my own. Frank's favorite TV shows—Peyton Place and the Twilight Zone—became my favorite shows, way before I could figure them out.
For most of my adolescent life, Frank had been my protector; in particular, a shield against our stepmother's wild emotional mood swings which rained terror on our household. I'd cower when Phyllis periodically lost her shit—bilging forth tantrums born of frustrations about her childless, loveless life as a second wife. But Frank stood up to her cooly and defiantly. He'd pick up the receiver of our wall phone and threaten to call Phyllis' father if she didn't simmer down. Like the miracle of sunrise, domestic peace returned.
But there would be no reprieve on this morning of August 18, this H-hour of separation from family, friends, lovers, and all things good, bad and familiar to me. I looked at the Ft. Hamilton administration building, and then back at my brother. For once, Frank was powerless to save me. Without leaving his driver's seat, Frank signaled his farewell with a silent, sympathetic shoulder shrug. "Hope for the best; prepare for the worst," his body language said. I was wordless in return. As the Riviera turned out of Ft. Hamilton's gate, I stood paralyzed in fear, bewilderment and loneliness. For the first time that morning, I saw clearly my situation: I was about to be sworn in to the Army, unlike so many of my contemporaries who managed to avoid the military draft.
At the time, every male US citizen aged 18 to 25—approximately 27 million of them—was required to register with the Selective Service, becoming eligible for conscription into the Army. However, only a tiny fraction actually served or was called. The bulk of the armed forces, including the Army, and all who served in Vietnam, were volunteers. Of some 10 million US military members during the war years, only about 2 million were draftees. Many many millions received deferments. They became exempt from the draft for reasons ranging from poor health or injuries, family hardship, religious beliefs (conscientious objectors), military sensitive jobs, criminal records or, college studies. Hundreds of thousands became "draft dodgers;" they openly defied and refused military service, or skipped out to Canada, Mexico, Scandinavia or elsewhere beyond its reach.
Statistically, an overwhelming majority of my generation qualified as one or more of the above. They did not serve. And an even larger percentage of my demographic—middle class, college-eligible, white males—never came close to seeing Vietnam let alone military service. Even among those conscripted, less than one-third went to the war: only 650,000. Draftees like me were a minority in Vietnam—though their casualties were proportionally higher.
Indeed, none of my friends and relatives served full time in the military during the 60s, let alone got their butts shipped to Vietnam like me. Most either held onto their student deferment long enough to run out the clock on the draft, or managed to finagle their way into homebound National Guard units. That's what Frank did. Following 2 months of basic training at Fort. Dix, NJ, Frank lived as a civilian, occasionally turning into a weekend warrior by attending National Guard meetings in New York City, and spending two weeks annually at sleep-away camp.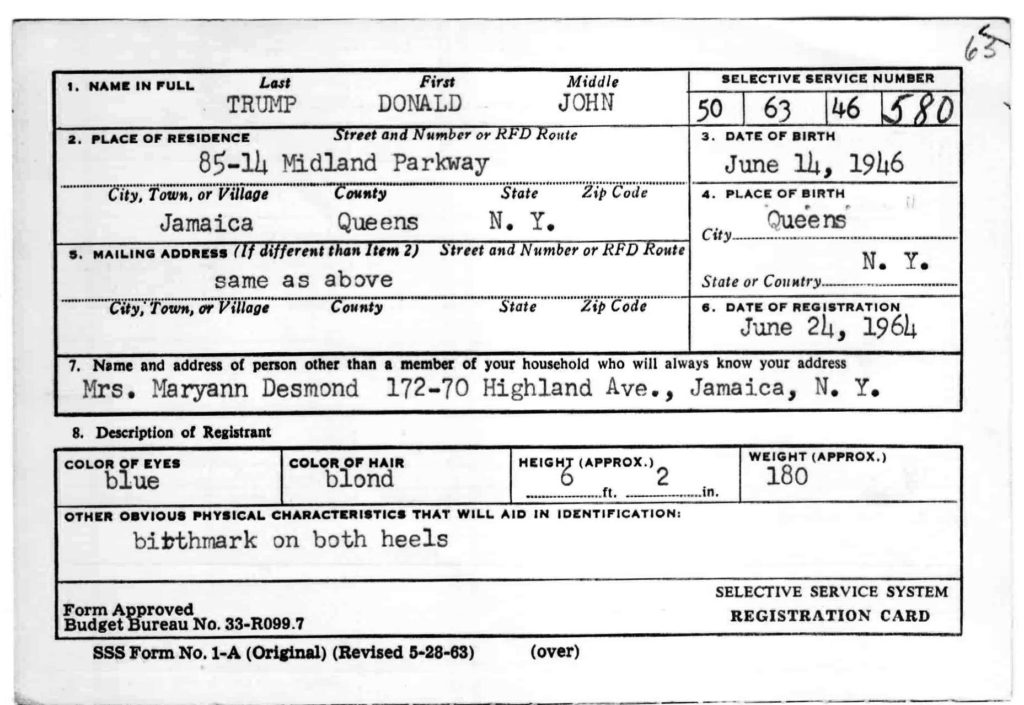 So what was my problem? How come I wasn't able to pull off what most of my contemporaries did? Why did I wind up in the Army—and eventually Vietnam—when so many others did not? The one simple answer is that I screwed up. I was lazy and totally irresponsible for my existence. Rudderless is the best description of my life in 1969, and the course it had been on for some time. I simply didn't get my shit together enough to engineer a deferment.
After 4 college semesters of embarrassing academic underperformance (which was totally predictable from my lackadaisical attitude at one of New York's elite, entrance-exam high schools), I was politely asked to "take some time off" from the University of Bridgeport. Immediately, I lost my 2-S student deferment from the draft. The hallowed 2-S designation was doubtless the most coveted beat-the-draft, get-out-of-jail card of them all. An undergraduate student was required to be in good standing with an accredited college and carry a full matriculation course load—typically 12 credits or more. 2-S accounted for the lion's share by far of the 15-million plus draft deferments. I was not clever enough to hold onto mine.
I got a job in New York City in the spring of 1969, with a plan to get back to school and regain my student deferment by the fall semester. Part of my problem was I was broke. I asked my dad for a $3,000 tuition loan, but never got it. My father, and by extension our family, was not wealthy by any means. He had a steady job, and we always lived comfortably, if modestly. We never owned a new car nor took a vacation to anyplace beyond Long Island beaches. So, perhaps he didn't have the money. Or, he didn't think I was a worthwhile investment. Considering how I squandered my first two years of college, that wasn't an arguable conclusion. Truth is, I don't know which was the issue because my father essentially never answered my request. As lawyers might say, he was silent on the topic.
My attempt to join the National Guard was half hearted and totally unsuccessful. My application didn't impress the unit commander with the same conviction that a case of Scotch might have. I was too proud to beg. I opted instead for a summer scramble to build a bank roll in time to return to school. My strategy was a long shot race against the clock that I lost by a couple of weeks. The result was the proverbial "Greetings" letter announcing my induction date.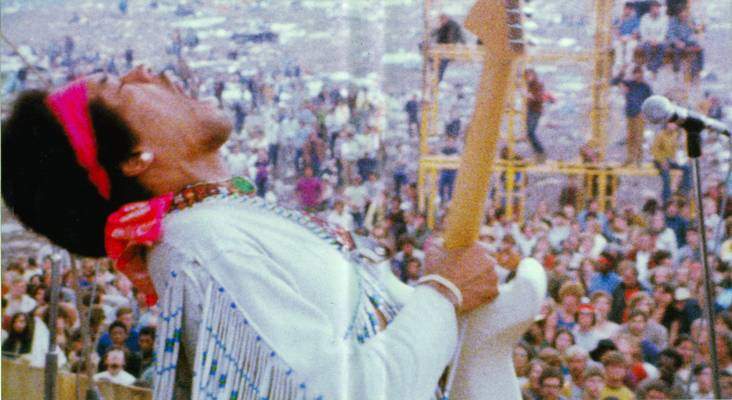 When Frank and the Riviera were no longer in sight, I unfroze and stepped inside the processing center. My sweaty hand had a death grip on a supermarket shopping bag holding one change of clothes and a toothbrush. Nineteen years old and seriously hurting from a week of subsisting on booze and amphetamines, I was dizzy with dread. It was a relief to get out from under the merciless summer sun, which beat down, frying my shoulder-length brown hair, virtually reigniting my hangover. Inside the induction hall, just about the time that Jimi Hendrix was turning the Star Spangled Banner into a plaintive psychedelic anti-war anthem at Max Yasgur's farm in upstate New York, I peed into a cup, raised my right hand, and took the proverbial step forward that Muhammad Ali and tens of thousands of others courageously did not.
Woodstock was history, and so was my life as a civilian.
Less than four months hence, the draft "lottery" was instituted. Numbers from one to 366 (for leap year) were assigned to birthdates, designating the order in which men aged 19 and older would be conscripted into the army from then on. Anyone with a lottery number of 196 or lower was eventually called for service. With chagrin, I and a barracks full of shaved-head GI's watched this spectacle on TV. My number? October 13: number 138. My destiny was inescapable. I was on the road to Vietnam.